eflow A/S utvikler og leverer digitale løsninger som optimaliserer arbeidsprosesser på verksteder og skadesentre.
eflow has been developed on the basis of knowledge of existing national and international BMS-systems (Bodyshop Management Systems).
We create efficiency for your business by offering intuitive, visionary, and agile digital solutions, which optimize your workflow and alleviate the heavy administrative tasks.
eflow will continuously develop applications, which will create optimum value for your business.

Workflow

This application gives you the full overview of your business, ranging from incoming bookings to cars to be picked up, and current tasks – all with a view to creating a stronger business for you.
Among other things, you will get
Online booking for your customers
Easy invoicing
Full overview of your workflow
Integration with insurance and colour formula programmes
Easy time tracking for your employees
Insight into your business and key figures
Inventory
This application gives you the aggregated overview of your stock and stock value. Avoid the long to-do-lists and calls to order products – the system will manage everything for you.
For example, you will get
Easy and simple registration of usage
Automatic reordering of products
Full overview of your stock
A minimized risk of mistakes when ordering, as well as of storage waste
Insight into your business via dashboard
eflow gives you modern technology with complete integration possibilities.

The system is 100% online and built on Amazon Web Services. All updates are being thoroughly tested prior to implementation, and for users there is no need to install software locally.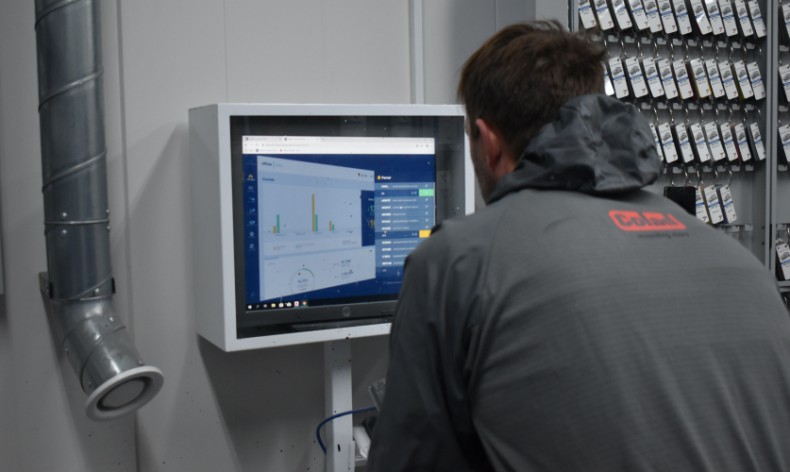 Easy and simple onboarding
The easy and intuitive user interface ensures fast onboarding
Creation and set-up of accounts within minutes
Access eflow directly after setting up your account
Owner/administrator can get employees and customers on board without previous training
The usability secures a minimum of support

We are very excited about Inventory. Before we had Inventory we walked around the warehouse, manually noting which products we were running out of. Now the products are reordered automatically.
Susanne Rohde - Silkeborg Autolakering, Denmark

Previously we used handwritten lists to keep track of all our tasks, but Workflow has made it possible to keep an overview of all tasks no matter where you are.
Susanne Rohde - Silkeborg Autolakering, Denmark