The most efficient and user-friendly digital tools in the market for your bodyshop
eflow makes your working day more efficient.
Our digital tools help you optimize your work processes and ensure maximum earnings.
What our users say

Previously we used handwritten lists to keep track of all our tasks, but Workflow has made it possible to keep an overview of all tasks no matter where you are.
Susanne Rohde - Silkeborg Autolakering, Denmark

The workflow has made our employees self-reliant, thus freeing resources in our administration.
Susanne Rohde - Silkeborg Autolakering, Denmark
See presentation of eflow
Introduktion
One unified platform for the entire workshop
eflow gives you the full overview of your business and aggregates all the processes of your workshop on one single platform. The systems give you the opportunity to manage your working procedures and customize your workflow, while at the same time having the full overview of your stock.
Full overview of your workflow
Insight into your business and key figures
Automatic reordering of products
Full overview of your stock
Minimizes the risk of incorrect orders and storage waste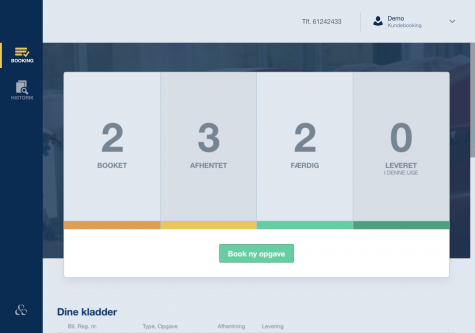 Once a damage has occurred, the process will start. The claim is reported, and the car is delivered to the workshop. Your customer, the bodyshop, will subsequently book the painting job in your Workflow.
01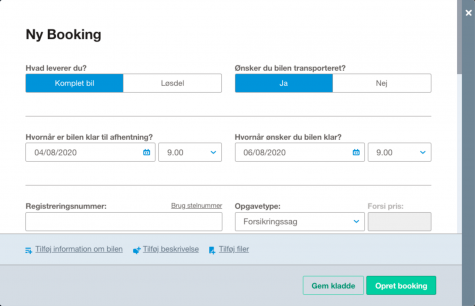 The claim report will be created in the claim report system named "Forsi". Workflow will synchronize with the Forsi report and match the booked registration number in your system. You will now be able to access the Forsi report.
02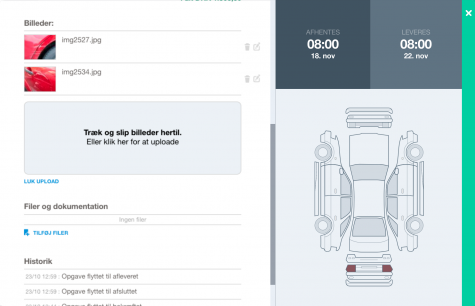 Direct access to the Forsi report will show which claims have been registered with the insurance company as well as the assessed value of the claims.
03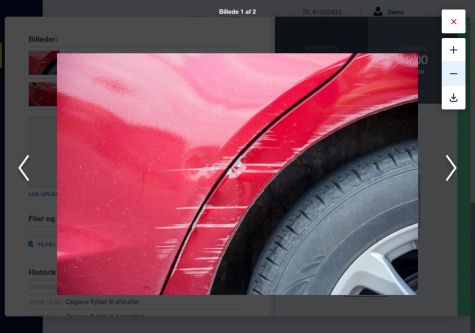 Your customer, the bodyshop, may add documentation to the booked task, e.g. photos. Furthermore, your customer will be able to see when the car has been collected and returned, and also view the files and remarks, you share with your customer.
04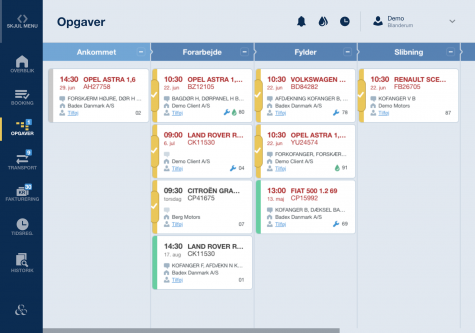 The paint shop is controlled via Workflow, which makes it possible to customize your procedures and handle all the workshop processes. Workflow will store all your documentation and file completed tasks in the history.
05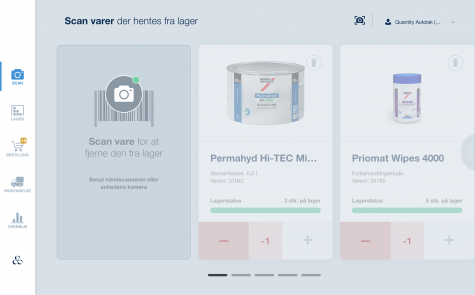 When using Inventory you will obtain full automation of your stock, thus ensuring that a lack of products for your production will never occur. ERP integration with your supplier will enable an automatic reordering of products from the product catalogue of your supplier.
06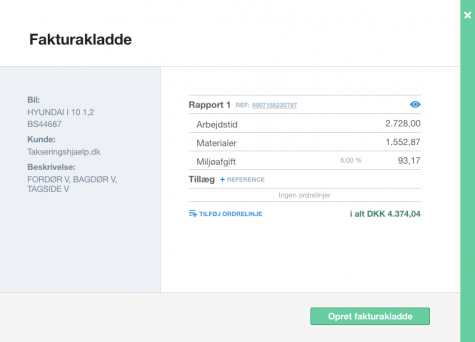 Via the integration with e-conomic you will get an easy and flexible accounting programme, which will meet your needs and give you an overview of your working day. Your bookkeeping will be managed quickly, and your VAT return will be just as easily dealt with. Thus, you may use your resources in areas which are more valuable to you.
07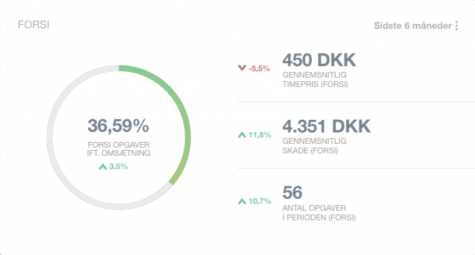 The eflow solutions will create visibility in your business and production. For example, you will get an insight into your average amount of claim in Forsi, the efficiency of your workshop, your turnover, and your stock.
08
Damage
Report
Statement of claim
The bodyshop
The paint shop
Inventory Management
Invoicing
Overview and key figures
Modular Cloud Platform
The Complete Backbone System
eflow supports all workshop processes – from customer service, over the day-to-day work in your workshop, to the total overview of your business and stock.
Operation & Security
A secure and stable cloud platform will ensure that you will always be online
With eflow you will always be secure and updated - eflow runs online, and you will therefore always be able to access the latest version. eflow needs no installation, and you will be able to access the platform from all devices. Your bookings, documentation, and history will be safely stored through a constant backup.